Gemma Pranita: "It's Time We Talk About Bladder Leakage"
Actress Gemma Pranita reveals why bladder leakage isn't a laughing matter – and why sometimes it is!
Stage, screen and television actress, Gemma Pranita, is among the one in three* Australian women, who has experienced the symptoms of a weak pelvic floor. Here, the former Neighbours star and mum of two talks about Poise Pledge, a campaign created to help break the silence around bladder leakage and to empower women to take action.
"My first experience with bladder leakage came after I gave birth. I'll admit that when I started experiencing it, I thought this was something that happens much later in life. I'm in my mid 30s, but I realised now that it's unfortunately very common, especially for postpartum women.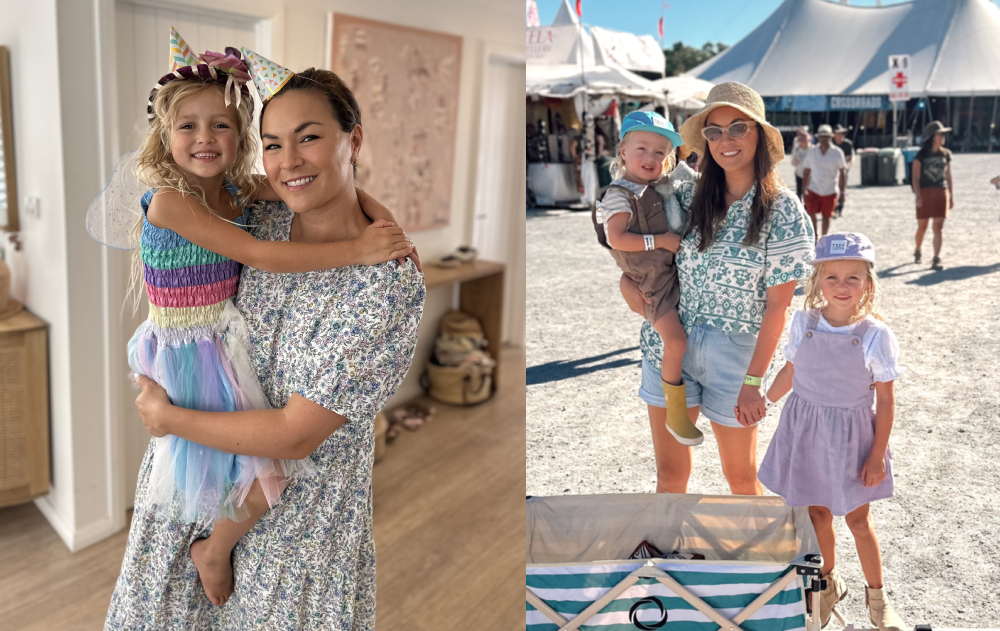 I try to bring levity to it because I think that it's that situation where if you don't laugh, you'll cry! So, I go out of my way to try and normalise conversations around bladder leakage and bring a lighter tone to it. I find that the more I talk about it with friends, the more you realise so many women are in the same boat, and we can share those hilarious stories that some might perceive as embarrassing, but we can actually laugh about it together.
The lowest but most hilarious moment for me was when I was toilet training my son. You know you're in the thick of it trying to tell them not to pee on the ground and educate them, I just remember wetting myself in that same moment – oh, the irony!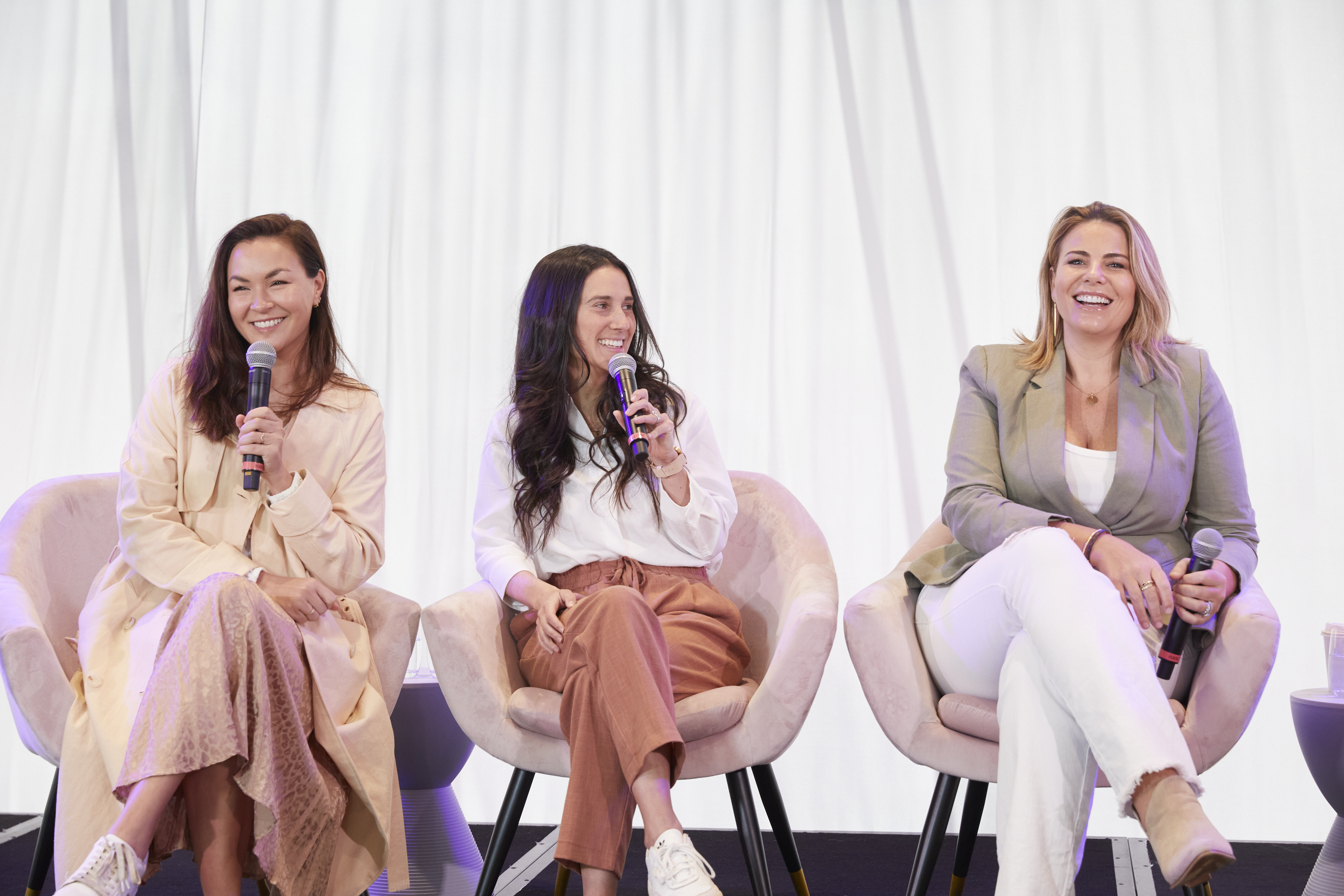 I'm a classic postpartum; my needs are so far down my to-do list. So Poise Pledge reminded me that I need to reprioritise myself and my physical wellbeing. Poise Pledge is also important to me because I personally find it upsetting that there are women who are sitting alone with feelings of shame and embarrassment, and I want to help change that. When you talk about bladder leakage in a candid shameless way, it kind of gives other women permission talk about their experience. I think people don't talk about it because it's not a sexy topic. There's this feeling of regression and I think a lot of women feel shame around bladder leakage because you feel like your body has lost control and let you down.
I've always been a bit of an advocate in that I'm very comfortable talking about so-called 'embarrassing' subjects in a really frank way. Sometimes it can be a bit of a shock to people like 'Oh, wow, like, we've barely been friends for five minutes and you're telling me about your bladder leakage.' We need to do it purposefully, to be like, 'hey, it's cool, let's normalise this, let's destigmatise it.'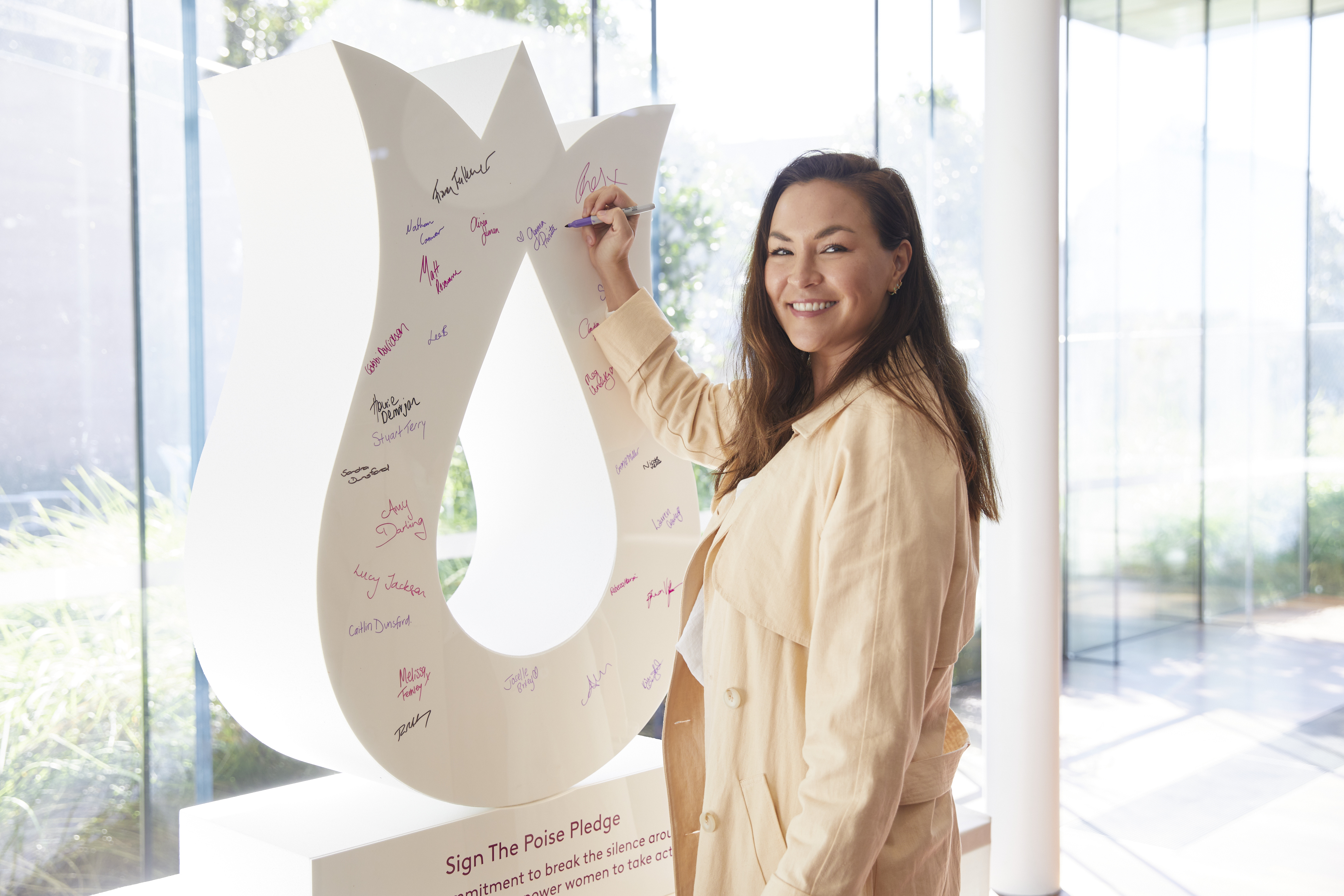 It's important to find humour in the topic, get comfortable with it. So, I hope being a part of the Poise Pledge gives other women permission to have that first conversation that they've been dreading or avoiding, or that first appointment, or that they're reminded to take themselves off the bottom of the to-do list and to prioritise their physical health. I believe that a lot of women will find, if they bring it up in their inner circle of friends, that they are definitely not alone."
* Millward Brown U&A 2018, based on women 35+ with light, medium or heavy bladder leakage. Excludes those with minimal or very light.